All | A B C D E F G H I J L M O P R S T V W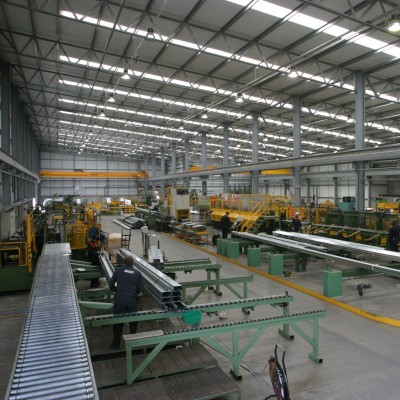 Cable system incorporating preassembled bracketry. Brackets supplied complete with preassembled spring nuts and bolts. Systems vary and can include:
Both bolted and welded forms
Trapezes and other non-standard bracketry
Fixing rails, cantilever arms and various accessories
Components: Fixings & Fastenings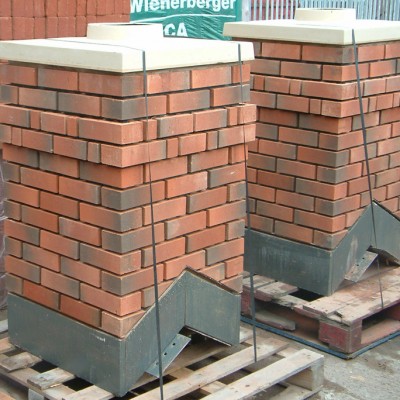 The factory production of chimneys (mainly for residential projects). In situ chimneys are problem areas for consistency of quality for example in terms of insulation.
Components: Insulation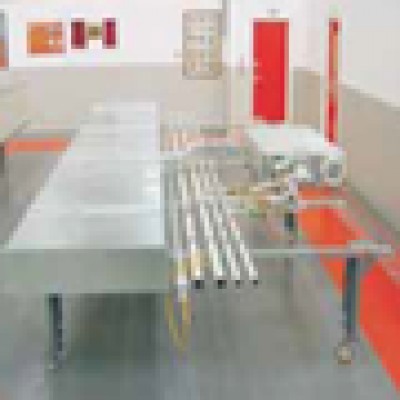 (Also called Ceiling Void Module) Integrated ductwork with pipe work and cable management support trays into a multi-services module mounted in the ceiling or under the floor. Usually constructed as an open frame structure, which reduces the overall weight of each section.
Horizontal distribution has been in use for many years, but more recently mechanical ducting or pipework systems/modules are usually combined with electrical service distribution. Often "supply and fit," these systems are fully manufactured offsite in factory conditions. While the pipework or ducting can be tested in the factory the system once connected must be system-tested and commissioned onsite. Modules should be constructed to give ease of access in the long term. Examples have shown that two operatives can install over 90m of pipework and over 45m of cabling support in one day.
Components: Flooring, Roofing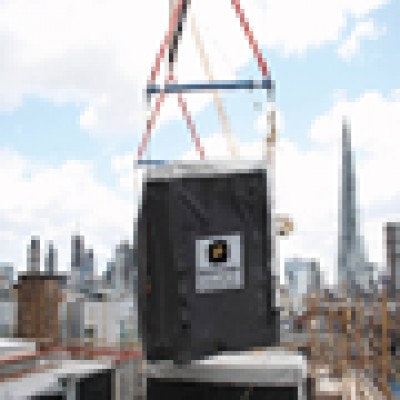 Follows a typical bathroom pod technique, but combines a factory-finished bathroom with a pre-serviced kitchen, airing cupboard/hot water cylinder or boiler plant with BMS etc. This is not a commonly used option but there are some examples where this approach has been considered at the design stage. See also Pods.
Systems: Pods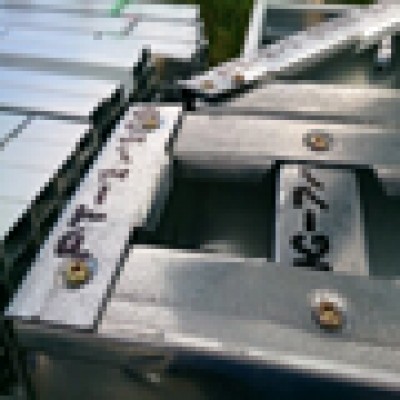 A term used loosely for items that are manufactured offsite and then assembled together with other components. If this is completed offsite then the product is defined on a whole. If this is carried out onsite then it falls into Category 1. Careful design of components and their interfaces is crucial for effective manufacture and assembly.
Systems: CLT/Glulam, Glulam, Hybrid, Light Steel Frame, Pods, Precast Concrete, SIPS, Timber Frame, Volumetric Modular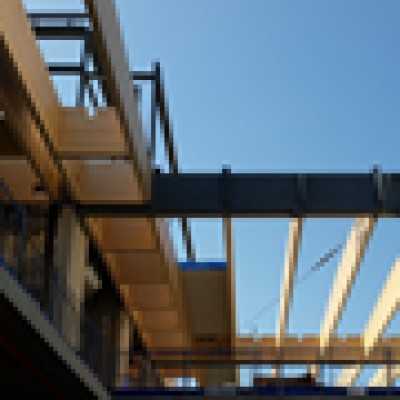 A generic term covering a wide variety of construction techniques, particularly where two different materials are used in combination to fulfil a specific function.
For example, composite floor slabs can comprise in situ concrete with profiled metal decking, which acts as structural reinforcement. These slabs are supported on hot-rolled steel beams. Often, the beams are composite themselves, using shear connectors (normally welded headed studs) to achieve structural efficient with good spanning capability. Composite Construction can also use pre-cast concrete slabs with a composite structural screed. Composite Construction is also known as Hybrid Construction.
Systems: Hybrid, Precast Concrete Components: Insulated Concrete Formworks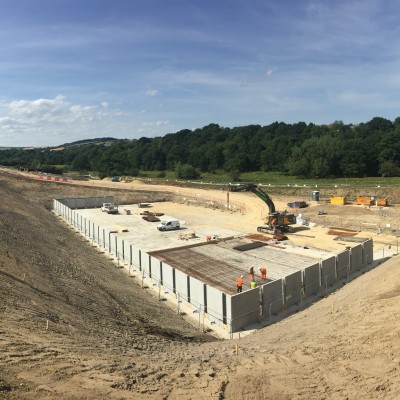 Concrete is a fundamentally important material to offsite construction. Precast and pre-stressed units and formwork include elements such as the structural frame, supporting columns, panels, beams and flat slabs. These can be used to create most building types. The concrete elements may be factory-finished internally including services, windows, doors and finishes. Externally they can remain exposed in the final building. Precast concrete may be used with in-situ concrete or structural steel as part of a hybrid frame and can be integrated with cladding systems, volumetric and pod technology. Precast concrete systems are also used to rapidly build foundations. The concrete elements are usually to a bespoke design and cast in a factory environment, giving guaranteed quality for the finished product.
Systems: Precast Concrete Components: Insulated Concrete Formworks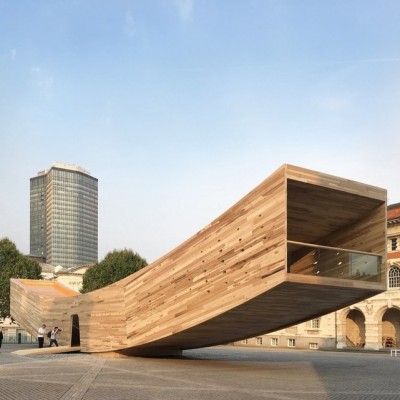 Increasingly popular as part of hybrid builds and multi-storey timber structures, CLT panels are precision-manufactured to any dimension and shape from single-layer timber boards then glued together at right angles to form large solid timber panels for walls, floors and roofing. CLT panels have huge structural potential and are suitable for most building types.
Systems: Hybrid, Timber Frame Components: Flooring, Roofing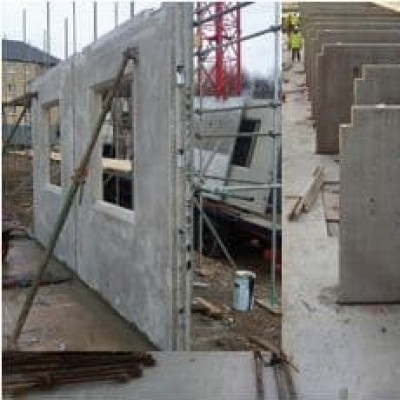 Multi-storey structure where the walls are designed as the means of primary support. Longitudinal stability is achieved by the external wall panels and/or diaphragm action involving the floors and roof, connected back to lift cores or staircases, which may also be formed by pre-cast wall panels or shaft units.
Systems: Precast Concrete Components: Flooring, Roofing