All | A B C D E F G H I J L M O P R S T V W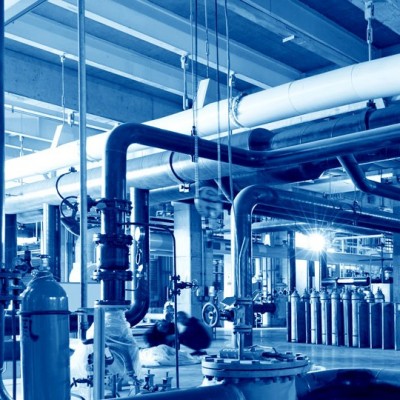 MEP services include a number of 'plug and play' technologies pre-installed at the factory for plant-rooms, with pipework, cable management and ductwork for building services in-situ. These are integrated in a multi-services module mounted in the ceiling, under the floor or in service risers. Mechanical ducting or pipework systems/modules are often combined with electrical service distribution. These units are packaged or skid-mounted as pre-assembled units, pre-finished in the factory for straightforward mains connection onsite.
Systems: MEP Components: Flooring, Roofing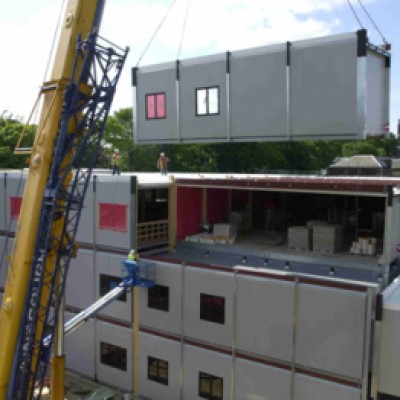 These terms would imply a level of modular coordination. However, more commonly, they refer to volumetric building modules where the units form the structure of the building as well as enclosing useable space. The terms are also sometimes used to describe room modules, which do not incorporate their own superstructure. They are particularly popular for hotels and student residences due to the economies of scale available from many similar sized modules and the benefit of reduced site construction time.
Systems: Volumetric Modular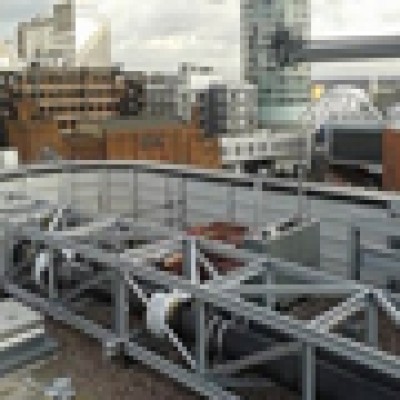 Multiple service vertical distribution module, constructed from primed or galvanised mild steel and incorporating appropriate building services which may or may not be lagged (insulated). These modules can be connected offsite, but are often transported in 7.5m lengths to avoid transportation problems. Modules can carry combined mechanical and electrical services but most manufacturers specialised in one or the other. The majority of the electrical risers are manufactured using a mesh or ladder system to allow easy distribution at floor levels in various directions. These systems are often bespoke in design and while the base structure may offer a level of standardisation the dimensions are carrying capacity will vary between projects.
Components: Insulation