All | A B C D E F G H I J L M O P R S T V W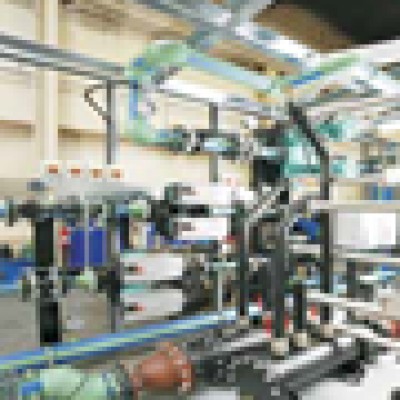 A generic term describing on or more items of mechanical and/or electrical plant that are combined (packaged) in the factory to form a transportable unit.
See also Plant Room Module (preassembled)
Components: Machinery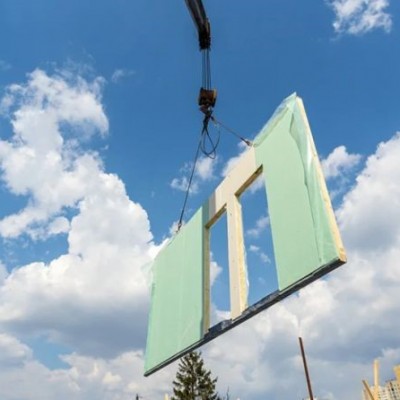 A generic term describing a planar unit, typically manufactured offsite, which may or may not have a structural as well as have an enclosure function.
Related terms: Panel Building System, Pre-cast Flat Panel System, Advanced Panel Timber Frame, Structurally Insulated Panels (SIPs)
Systems: SIPS, Timber Frame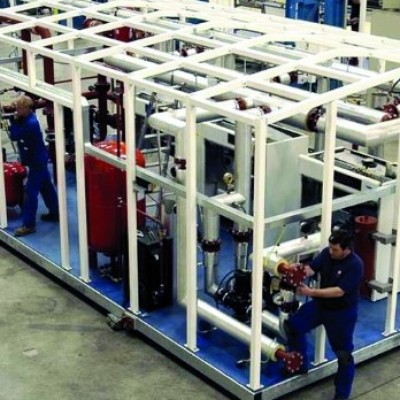 Packaged or skid-mounted preassembled plant rooms prefinished in the factory, ready for direct connection to mains services onsite. Can include complete plant room areas including AHU's, fans, chillers, boilers, pumps and pressurisation units, together with elements of the building envelope.
Systems: SIPS Components: Machinery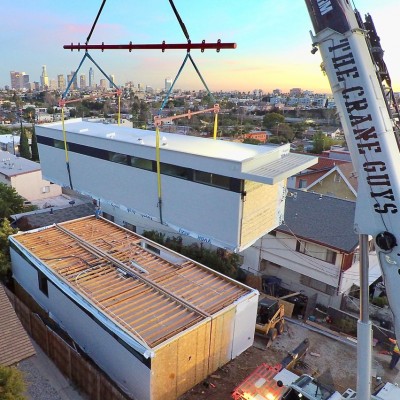 Pods are substantial building elements that form a volumetric space but are generally non-loadbearing. Pods can be bathrooms, shower rooms, kitchens, utility cupboards and office washrooms. They are usually craned into a building during super-structure erection, but can also be retrospectively installed via external cladding apertures and lift shafts or delivered as flat-pack assemblies.
Systems: Pods Components: Cladding Solutions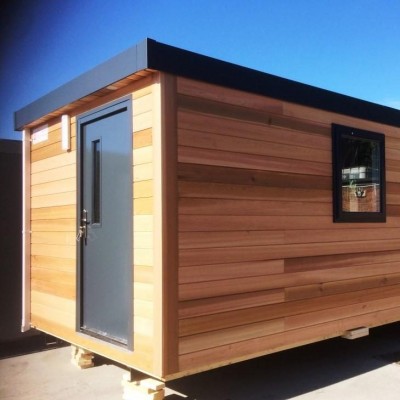 These are volumetric prefabricated buildings that are designed so that they can be moved and relocated. They are semi-permanent and have a relatively short life span of 20 to 30 years. Many are rented out. See also Jack-Leg Buildings.
Systems: Volumetric Modular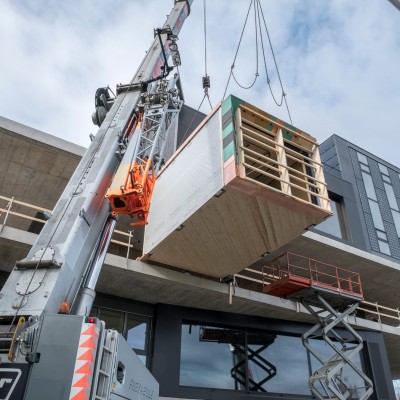 This is a general term for the manufacture of entire buildings or parts of buildings offsite prior to their assembly onsite. Prefabricated buildings include both portable buildings and various types of permanent building systems. Offsite is now the more commonly used term for permanent buildings procured in this manner.
Systems: CLT/Glulam, Glulam, Hybrid, Light Steel Frame, MEP, Pods, Precast Concrete, SIPS, Timber Frame, Volumetric Modular