All | A B C D E F G H I J L M O P R S T V W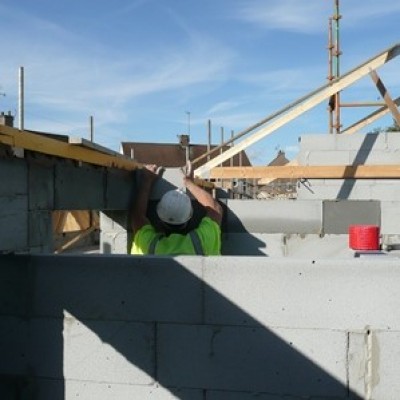 The use of thin joint "glued" blockwork preassembled offsite into panels that are then delivered to site and installed by crane in one operation. Panels may be single skin or cavity construction complete with insulation.
Systems: Precast Concrete Components: Insulation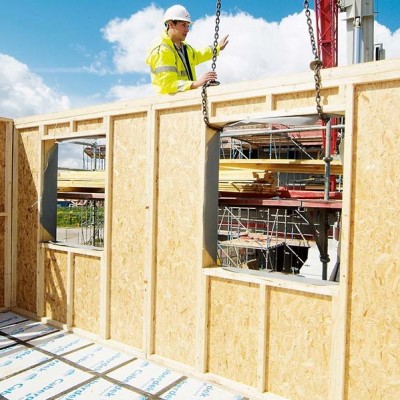 Timber frame building can consist of wall panels, alongside floor and roof panels – often referred to as cassettes. These can also be open panel or closed panel. Open panels are timber frame wall panels, comprising studs, rails and sheathing on one face and a breather membrane. Closed panels also include linings on the faces of the panel, a vapour barrier and breather membrane. Closed panels may also include fitted windows, openings for doors and service routes. Manufactured in factory conditions, these cassettes and panels are brought to site and fixed together to form a rigid load-bearing superstructure. These consist of timber studs and beams, stiffened on one side with oriented strand board (OSB) and plasterboard.
Systems: Timber Frame Components: Building Boards